With the restart of CERN accelerators and the end of LS2, I would like in this first post to thank our partners at CERN that made CROME project a success. I would like to thank :
ex. TE-MPE-ME today BE-CEM-EPR for the production of 1600 electronics PCBs
TE-MPE for the kick start of CROME reliability analysis 
IT-CS for the procurement and the delivery of TN switches 
EN-MME for both mechanical design and production subcontracting 
ex EN-EA today BE-EA  for devices integration and mechanical manufacturing
EP-DT for PCB manufacturing 
ex BE-CO today BE-CSS for the TN integration, VPC ... 
IPT for electronics procurement support, NDAs and contract support  
HSE-CEN for REMUS integration of CROME 
All the others such as SMB, BE-RF, HSE-OHS ... that have also contributed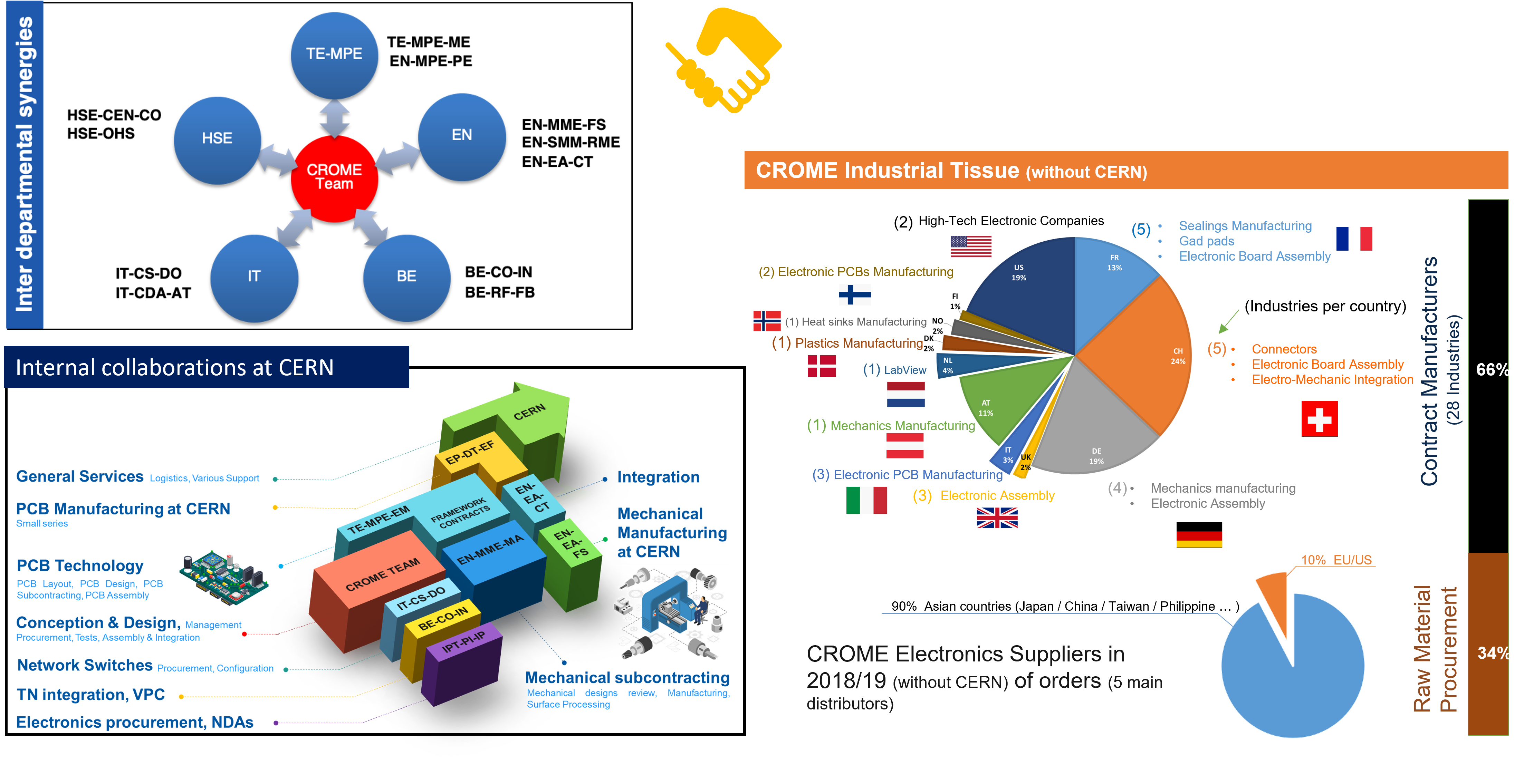 All together we have produced : 
503 fully operational equipment (Cf. see bellow)
1600 Electronics board
3400 mechanical parts
all over our 28 industries across our member states.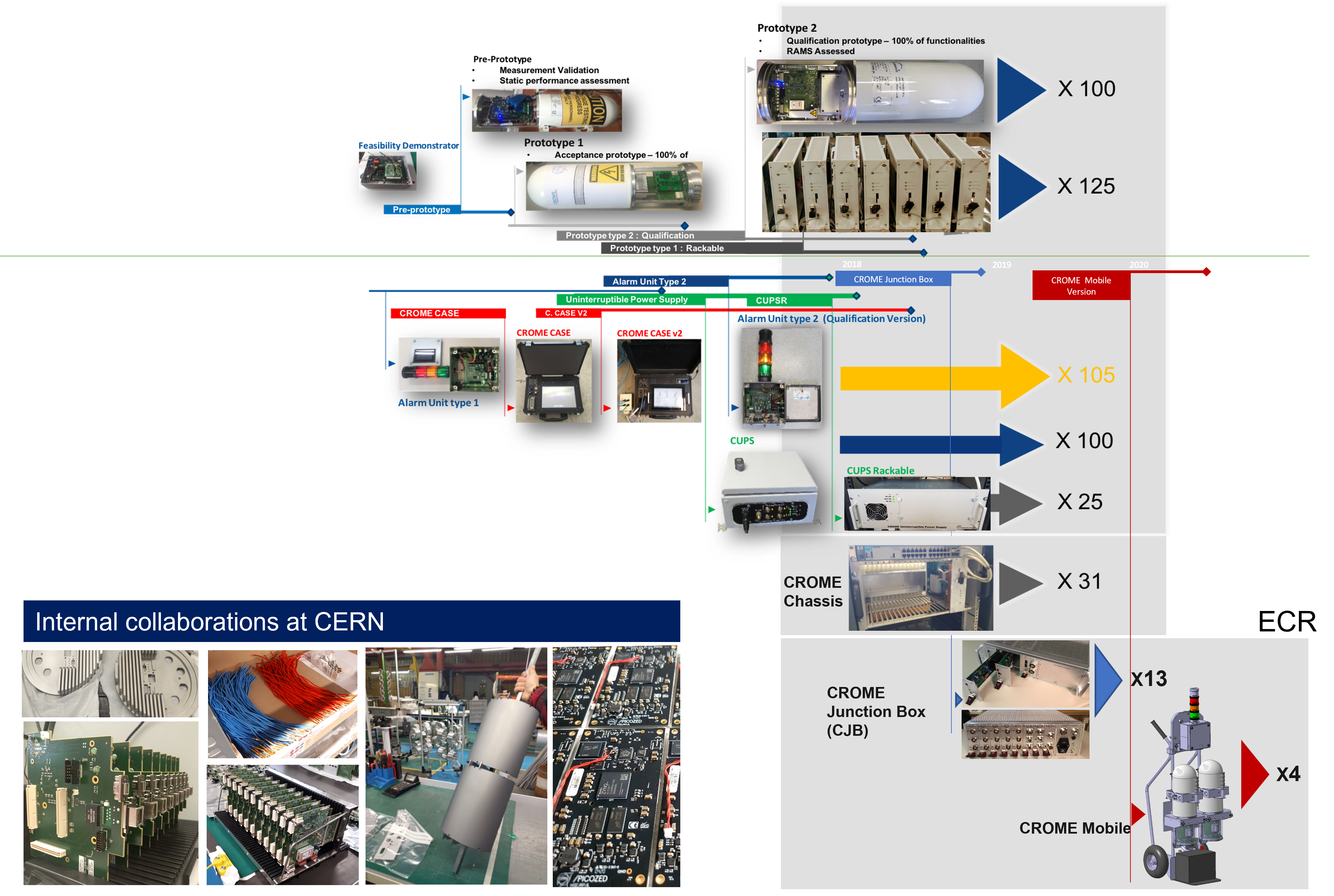 Thank you everyone !